Company Background and Business Scope
Inspire-Solar is a trademark registered by CMEC group Suzhou branch, which is invested by state-owned company. Since 2008, we established our self own factory to produce related solar production. Our business scope is solar street lights, solar billboard lights, solar flood lights, solar lanterns and solar home systems, also solar knowledge consulting for solar application projects.
Know How

According to our experience, many potential customers do not know how to size the solar system. As is known to everyone, solar radiation is the only power source of solar powered system. Due to different weather conditions of different locations, it is difficult to predict how much solar radiation power we will have tomorrow. Thanks to the global weather database from NASA, we could have the historical weather data as the system sizing reference.
Due to regular PV technological training, after collecting project locations and performance request information through standard question form, every sales representative of our company can do the system sizing, issue the solution paper then quote the production price directly. With this feature, the real consulting can become reality.
Advantage and Why Inspire-Solar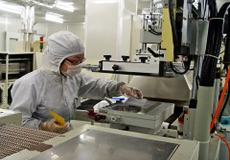 Experienced supply chains:
As mentioned above, apart from grid-tied level big power solar panels. Most of our products are stand alone solar applications. Not like only selling solar panels, the supply chain of solar applications are much more complex. When you source solar products like solar lighting from B2B or search engine, there are thousands of Chinese companies you can find. After three years of filtering parts suppliers, build& re-build our supply chain, we can provide higher quality and better price production to customers. With this feature, it is easier job to engage into global competitions.

Manufacturing and Delivery Time:
With the support of experienced supply chains, we can avoid unreasonable delays due to supplying problems. All our attention will be focus on own manufacturing and assembling. Faster delivery time is always our service philosophy.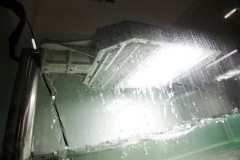 Quality Control and Warranty:

No matter what company size is, every supplier is saying their productions are perfect quality. Quality control is not only an attitude, but also needs good manufacturing and inspection. We provide serious product quality warranty to our customers.
It is our great honor to work with customers. Deeply wishing both of us will have prosperous longtime cooperation business.